Let's face it...formal education is outdated. How you really get good at the sport of Business is not by reading, but by doing.
Passion is the juice that fuels our initiative at RABC. With such ambitious goals, we simply cannot hit our targets without passion. That is why we require all of our partners to be in love with all aspects of their work. Love what you do or don't do it at all.
Einstein said it best when he stated that the best way to learn is through experimentation! At RABC, we know you'll be one hell of an achiever if you've gone out and overcome challenges on your own. Most of our graphic designers are self-taught badasses.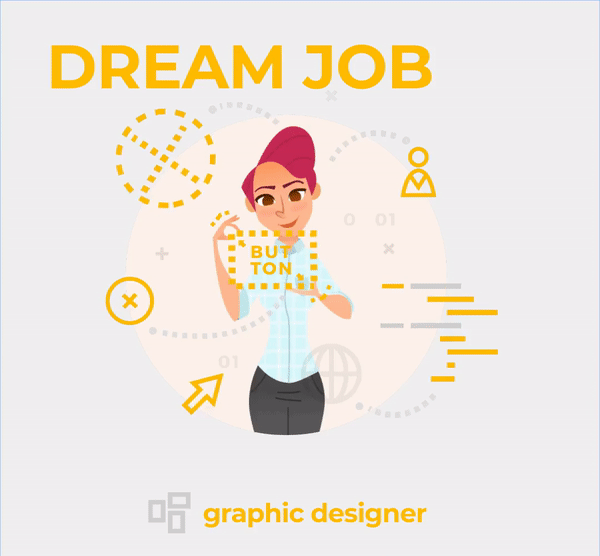 At RABC our mission is to ensure that we appropriately connect you with your passion. To ensure that you love what you do, we want to provide insights as to what exactly you will be doing. If what is mentioned herein does not at least pique your interest, we strongly urge you not to apply.
All of us at RABC live for the Success of our clients. And, our graphic design team plays a HUGE role in making that happen. From creating eye-catching social media graphics to iconic logos to simple artwork, we trust that our Graphic Designers will help us get where we need to be by creating little pieces of eye candy all along the way. After all, graphic design is intelligence made visual!
When it comes to how the job gets done, you really have free range. There are no deadlines or harsh working styles here, you just follow your own flow and design at your own pace. This should be a fun place to let your creativity run wild. Show us what you got.
First, you must decide that RA Business Consulting is your optimal employer. We want winners in our circle, and we can't afford to have anyone join our family who does not want to be there. This is going to be one of the most thrilling experiences in your life, so you ought to be prepared for it mentally before you can commit to working with us. Trust us when we say this, "if you think you got it, you got it."
Whilst we don't accept resumes, we are looking for other mediums to get to know you! Of course, we want to know the basics like your name and contact information, but we want to dive a bit deeper than that. We want to know why you are so awesome, how we can help you achieve your own goals, and what would make you an asset to our company. Fill out our form below (after reading "o·ne") to get one step closer to working with the best Business Consulting firm in the world!
Our interview process is anything but "conventional." Allow 3-4 weeks for your application to be processed. Expect updates regularly. You will be placed on our watch list, which means that you will be given a special project to manage. The Successful completion of this project will pretty much guarantee a position at RABC.
"We wish you the best of luck and can't wait to have you join the family!"